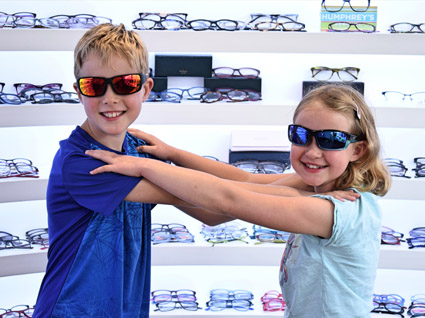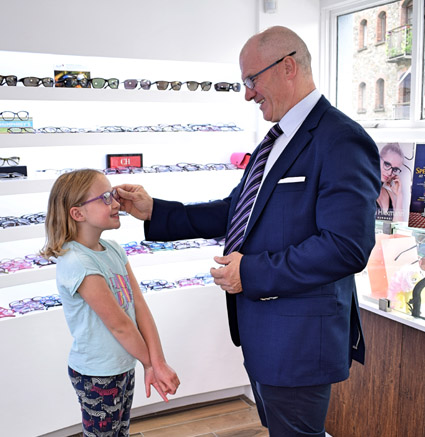 Children's Eyecare
Squints, colour blindness, conjunctivitis; we've seen it all! Children do not always realise they have a sight problem, and with busy lives caregivers may not always notice it either.
Ideally, children should have their eyes tested every two years from the age of three.
Signs that your child may be struggling to see include:
Regular headaches
Sitting too close when watching the TV or blackboard
Poor hand-eye coordination
Low levels of attention
Squinting or rubbing their eyes
Whilst children in Ireland are routinely screened as part of their developmental check-ups and once they enter primary school, this screening is not a full eye exam. any symptoms develop in between these checks, it is important to get them investigated immediately.
Our bright treatment rooms and friendly approach ensure that the check-up is a positive experience for child and parent and we have a fantastic range of stylish and practical frames to keep everyone happy.
Special Conditions
We are specialists in colour filtered lenses for scotopic sensitivity, synchronal eyecare, dyslexia etc. and have extensive experience in helping you to manage any of the eye conditions that may affect your child.
Ortho-K for Myopic Control
Ortho-K is extremely effective in slowing the progress of myopia or short-sightedness in children. One of the great benefits to Ortho-K treatment is that, in most cases, the child will have perfect vision without having to wear glasses or contact lenses during the day . For more information click here or call us to learn more.
If you have any questions contact us to book an eye check-up for your child.