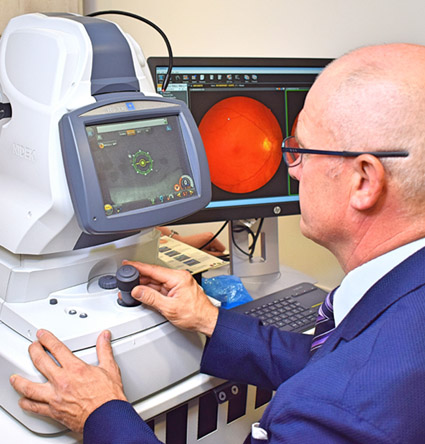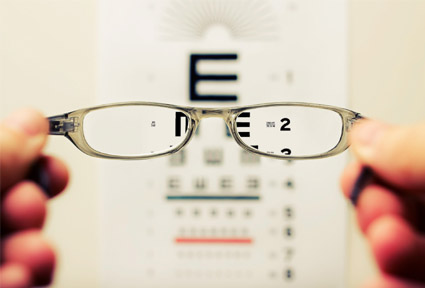 Kennedy's Opticians, Kinsale, is an Ophthalmic Opticians, meaning that we are registered with the Medical Council of Ireland and are qualified to diagnose and treat a wide variety of eye conditions. New patients are always welcome, including those with Medical Card and PRSI. We have been keeping Kinsale focused since 2004 and look forward to welcoming you to our practice in Guardwell, Kinsale.
We use the most up-to-date equipment to provide a wide range of diagnostic and care services including:
Eye Tests
During the examination we test your vision and ability to focus as well as conducting an in depth screening to ensure your eyes are 100% healthy. Having your eyes tested every two years enables early detection of any issues and allows for early treatment. We recommend you see us more often if there is an ocular abnormality in the family.
Driving Sight Tests & Commercial Drivers
We will carry out your Driving Sight Test with the minimum of fuss, in no time at all. A driving licence holder or new applicant must meet certain vision standards for driving as outlined in the Medical Fitness to Drive guidelines (Group 1 and Group 2). Kennedy's Opticians is qualified to carry out the Commercial Driver's (Group 2) eye test necessary for license application.
Home Visits
If you can't come to us, we'll come to you!
Paediatric Eye Care
Correcting a child's vision problem before the age of 7 can significantly reduce the risk of having a vision problem for life. For more information visit our Children's Eyecare Page
Diabetic Screening
Symptoms and consequences of Type 1 and Type 2 Diabetes can often present in the eyes so regular eye check-ups are vital to prevent any damage to vision that may occur. At Kennedy's Opticians we liaise closely with your healthcare team to ensure the best treatment for your eyes when living with diabetes.
Age Related Macular Degeneration Screening
Age Related Macular Degeneration Screening or AMD is one of the most common causes of blindness in the over 50s. It's also one of the reasons why having an eye test every one to two years is so important even if you don't need glasses!
Safety Spectacle Specialist
We are experts in safety spectacles so no matter what challenges you face in your work you can be sure your eyewear will meet them.
For over twenty years we have experience diagnosing and treating all range of eye conditions including:
Binocular Vision Problems
Squint Identification
Low Vision
Small Group Lecturing
Colour Filtered Lenses Specialist